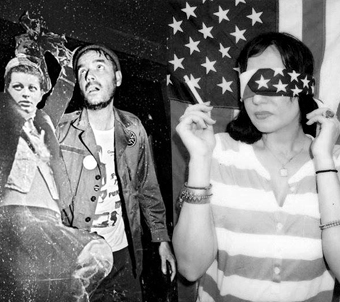 David Orlando, AKA Boss Harmony, is a Los Angeles based DJ, musician and artist.
A member of the Echodelic Sound System, the group responsible for the 14-year-running Roots Reggae night, DUB CLUB, David is an avid record collector of many styles of music. In 2006, he co-founded PUNKY REGGAE PARTY, which is 9 years running and happens on Friday nights in down town L.A. He is also currently playing drums in his band, Sex Stains.
Dina Juntila AKA Dina J is a LA based DJ,music supervisor and film maker. You can catch her at Rendezvous every second Friday, a night dedicated to Soundtracks, library and oddities. She loves records, films and cats.
Feel free to share, or just download...
Download