When Harry Met Sally
Sunday, September 1st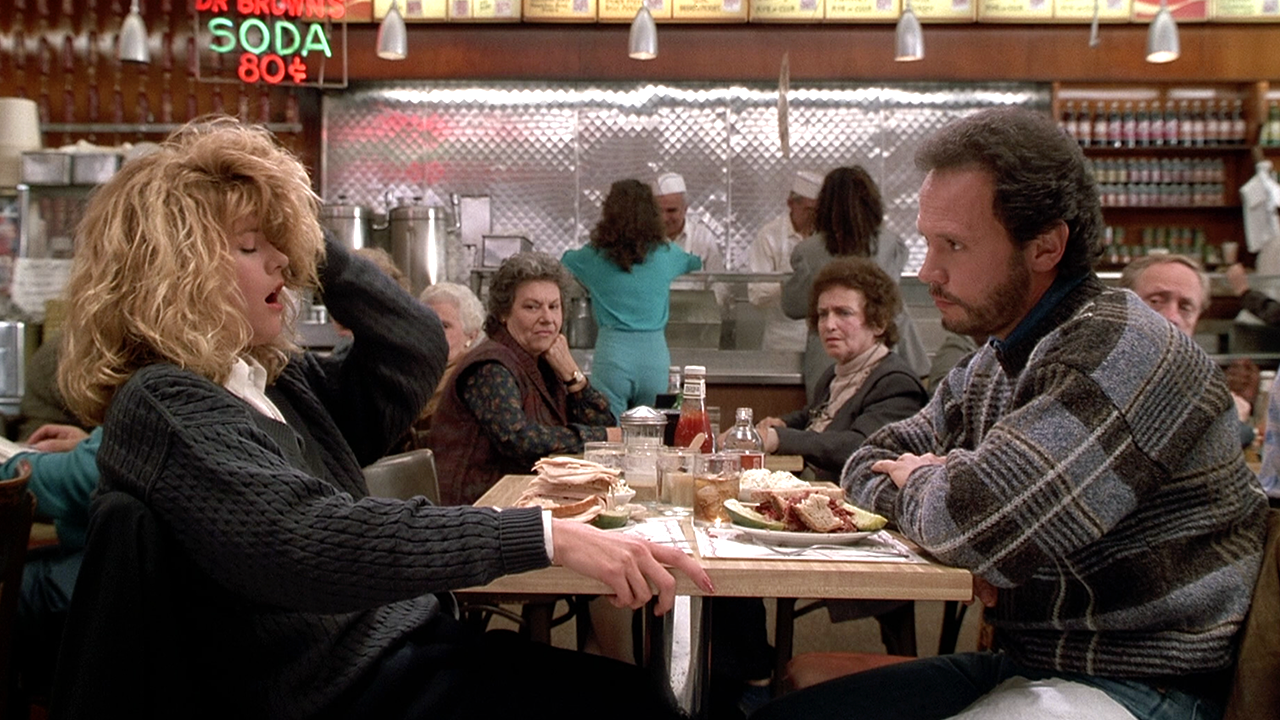 the event...
Directed by Rob Reiner (1989, 96 minutes)
Hollywood Forever Cemetery / $18
gates at 6:15pm / film at 8pm
**Labor Day Weekend 30th Anniversary Celebration**
You'll have what she's having when the quintessential autumn in New York romance tugs your heartstrings with sincere love and witty laughs.
Rob Reiner unfolds the movie valentine that made Meg Ryan into America's sweetheart and Billy Crystal into a smarm-and-charm romantic lead. Also starring Carrie Fisher as a hilarious best friend with plenty to say about love.
Pack a picnic and fall in love under the stars as you watch Harry and Sally go from strangers to friends to something more. Our concessions stand will have all the sweets and delights you want, and our photobooth will supply the keepsake moment you won't want to miss. Love song DJ Set by Mayer Hawthorne.
Get tickets