A League Of Their Own
Saturday, July 8th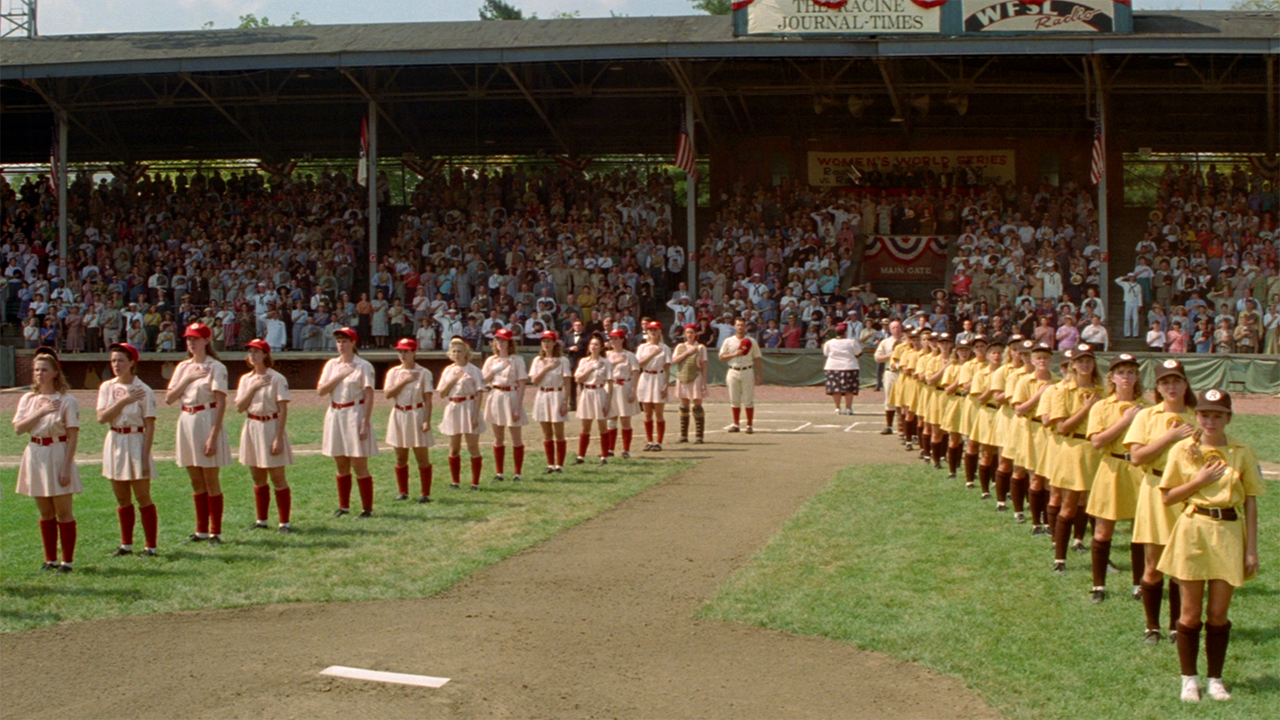 the Movie...
Directed by Penny Marshall (1992, 2h 8min)
Hollywood Forever Cemetery / $16
Gates 7:15/ Movie 9:00
The ballgame comes to Cinespia at our 25th-anniversary screening of the heart warming classic!
Director Penny Marshall leads a powerful cast of women in this sweet and smart true story about women trailblazers.
Major league baseball players are overseas due to World War II, and women from all over America band together to take their place. A ragtag group of women made up of outsiders, oddballs and sweethearts come together. After they join the league things will never be the same as the Rockford Peaches try and win the world series and a new era for women.
Tom Hanks plays the drunk manager and Geena Davis as the bright star of the team. With Lori Petty as the unlikely pitcher, Madonna as the fast talking, worldly-wise Mae and Rosie O'Donnell as the tough Doris who has a heart of gold. Join us for this special screening under the stars with DJs, a wine bar and our free Photo Booth.
Get tickets