Haunted Hotel Bash
Friday, October 31st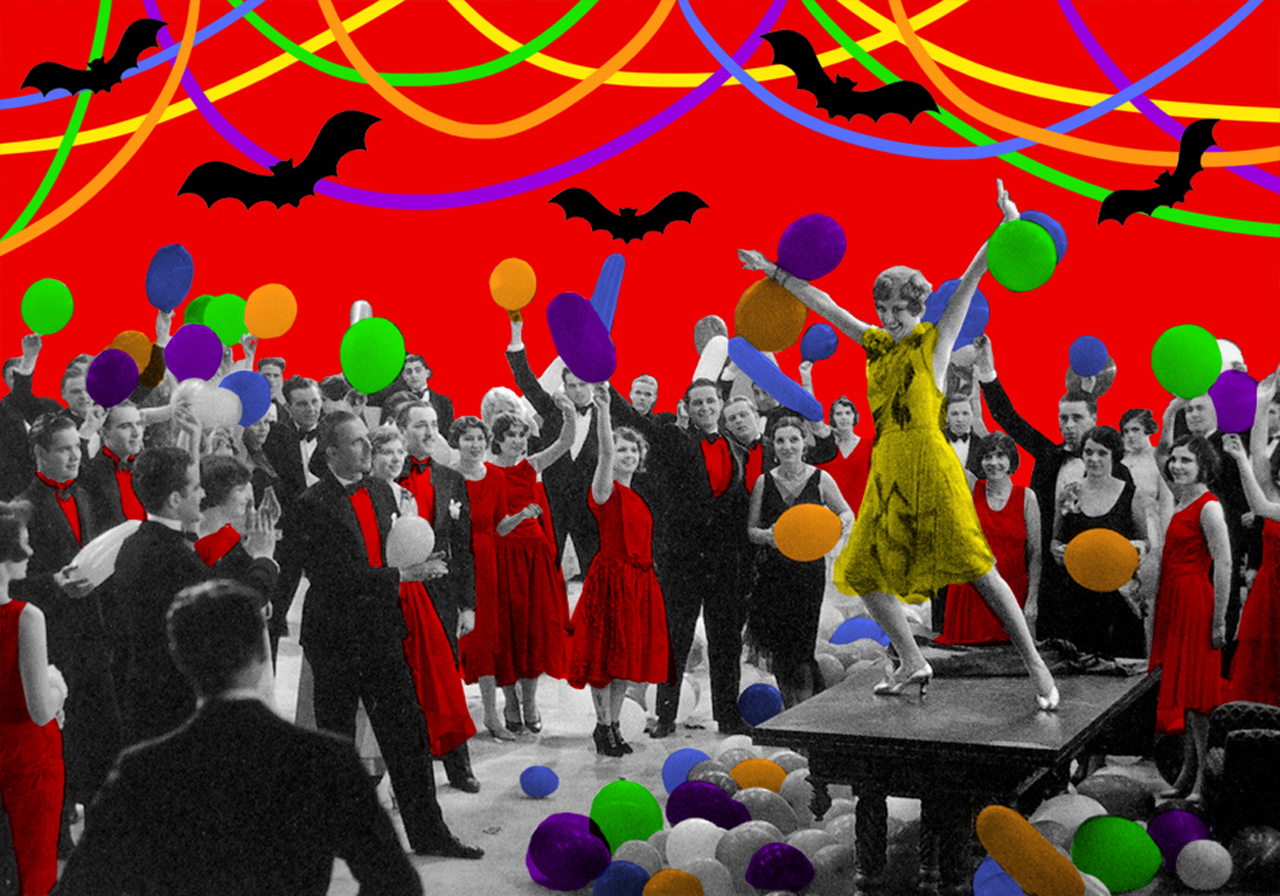 1st Annual Haunted Hotel Bash
Hotel and The Theatre at Ace / SOLD OUT
Cinespia, FYF and Ace present the first ever Halloween bash at the Ace Los Angeles.
Party in a legendary haunted 1920s movie palace under a soaring gold ceiling and spooky towering lobby, and on the hotel's gorgeous Broadway skyline rooftop.
The evening begins with John Carpenter's original HALLOWEEN, the ultimate horror movie projected on the big screen! Next, AVEY TARE'S SLASHER FLICKS perform live on stage, the latest (and scariest) musical incarnation from Animal Collective's resident psychopath.
At the witching hour the dance party begins with the mighty J. ROCC of the Beat Junkies. Visit the HAUNTED HALLWAY upstairs and witness the theatre's ghostly past in a Halloween experience designed by Cinespia.
The Ace rooftop features two bars, a jacuzzi pool and fireplace under a gothic tower where DJs spin all night long. Visit our themed photo booth downstairs in the Pickford Screening room, our spirit camera will capture your killer costume.
With DJs Zach Cowie (Wooden Wisdom), Amason (Dungen and Miike Snow), Clifton Weaver (Funky Sole), Neil Schield (Origami Vinyl) and visuals by artist ​​Abigail Portner.
Costume required for entry, no exceptions. 5 full bars, valid ID necessary to partake in spirits.
VIP TICKET HOLDERS: Early Entry begins at 8pm. After General Admission gates open at 8:30pm you may skip the line. VIP wristband and drink ticket upon entry.
VIP Ticket Entry – 8:00pm
General Admission Entry – 8:30pm
John Carpenter's Halloween – 9:30pm
Slasher Flicks – 11:00pm
Midnight Ticket Entry – 11:30pm
Please check your specific ticket details for your gate/entry time
HAUNTED HOUSE: Visit the CINESPIA HAUNTED HALLWAY upstairs and witness the theatre's ghostly past in a Halloween experience designed by Cinespia.
This Cinespia Haunted Hallway reserves the right to refuse admission to anyone. You will experience loud audio, lighting, extremely low visibility, flashing lights, special effects, and sudden actions by actors. You should never enter a haunted house attraction if you suffer from extreme heart conditions; are pregnant; you are prone to seizures, any severe medical problem or suffer from any type of mental disease.
Do not enter the attraction if you are intoxicated, under the influence of illegal drugs or heavy medications. Do not smoke, run, eat or drink in the attraction. There is absolutely no touching of the actors, the mechanisms or props inside the attraction. No video or flash photography is allowed. Your cell phone must be put in silent mode during your tour of the attraction. Do not hit, poke, taunt or disrupt our actors. We have, and we will, take legal action against those who introduce violence to our House. You may not be permitted to enter the attraction or asked to leave the attraction if rules are not followed.
Enter at Your Own Risk. Holder of a ticket understands that there is inherent risk involved with attending this attraction. Holder voluntarily assumes all risks and dangers associated with participation in this attraction. In consideration and acceptance of entrance into this attraction holders of tickets agrees to release the operator, affiliates, officers, directors, members and employees and landlord from any liability, harm, injury or death, cost or expense whatsoever that may arise directly or indirectly from attending this attraction or any of the attractions at this location.
Warning!! Your ticket is a license to enter at your own risk. All patrons assume all risk and danger incidental to Cinespia Haunted Hall before, during, and after the tour.
SOLD OUT