Jurassic Park + Fireworks
Tuesday, July 4th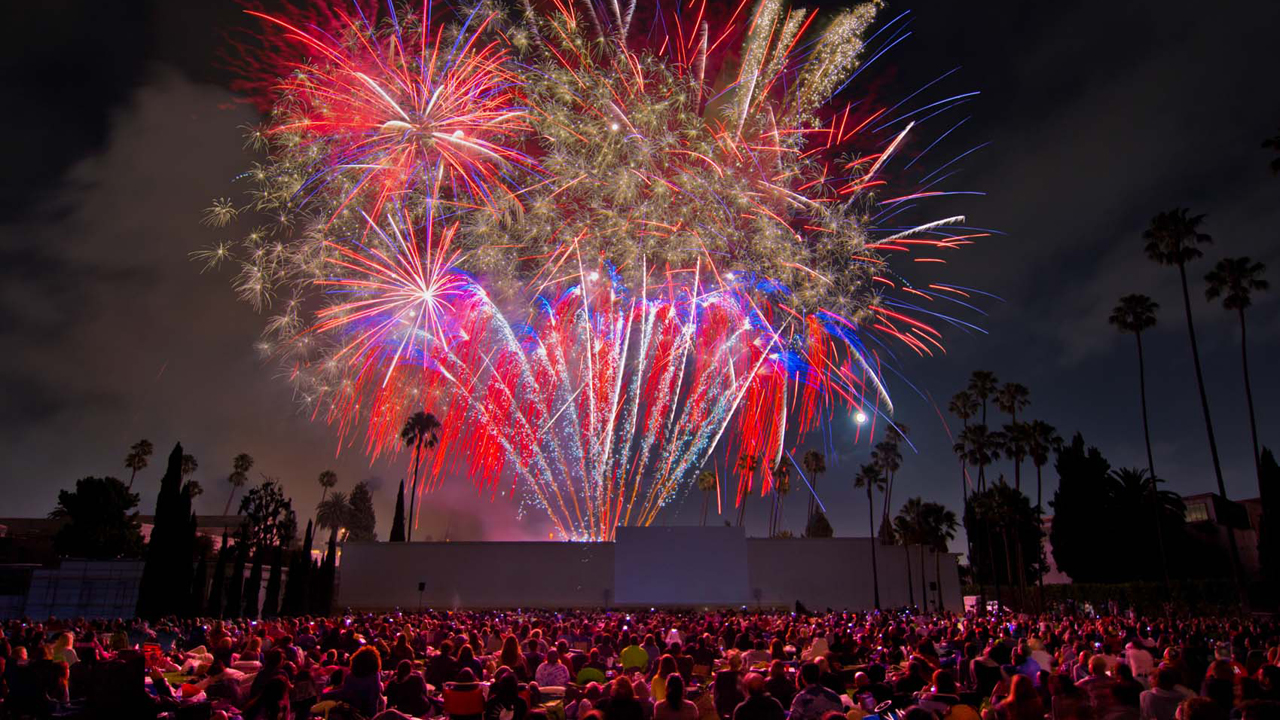 the Event...
Directed by Steven Spielberg (1993, 2hr 7mins)
Hollywood Forever Cemetery / $35
gates 7:15 / movie at 9
Return to Jurassic Park for a Fourth of July extravaganza where dinosaurs and fireworks combine!
The breathtaking classic will keep you on the edge of your seat. A visionary scientist creates a theme park utopia where genetically revived dinosaurs roam free. When a tropical storm causes a power meltdown, an expedition of experts must survive against evolution's most dangerous predators. Starring Jeff Goldblum, Laura Dern and Sam Neill. Steven Spielberg's blockbuster continues to thrill with its groundbreaking special effects and safari ride of twists and turns meant to be seen on the big screen.
See the monumental blockbuster under the stars before a phenomenal firework spectacular dazzles the cemetery. Bring a picnic, dress up for our themed photobooth and celebrate Independence Day under the stars!
SOLD OUT