9th Annual Movies All Night Slumber Party
Saturday, August 17th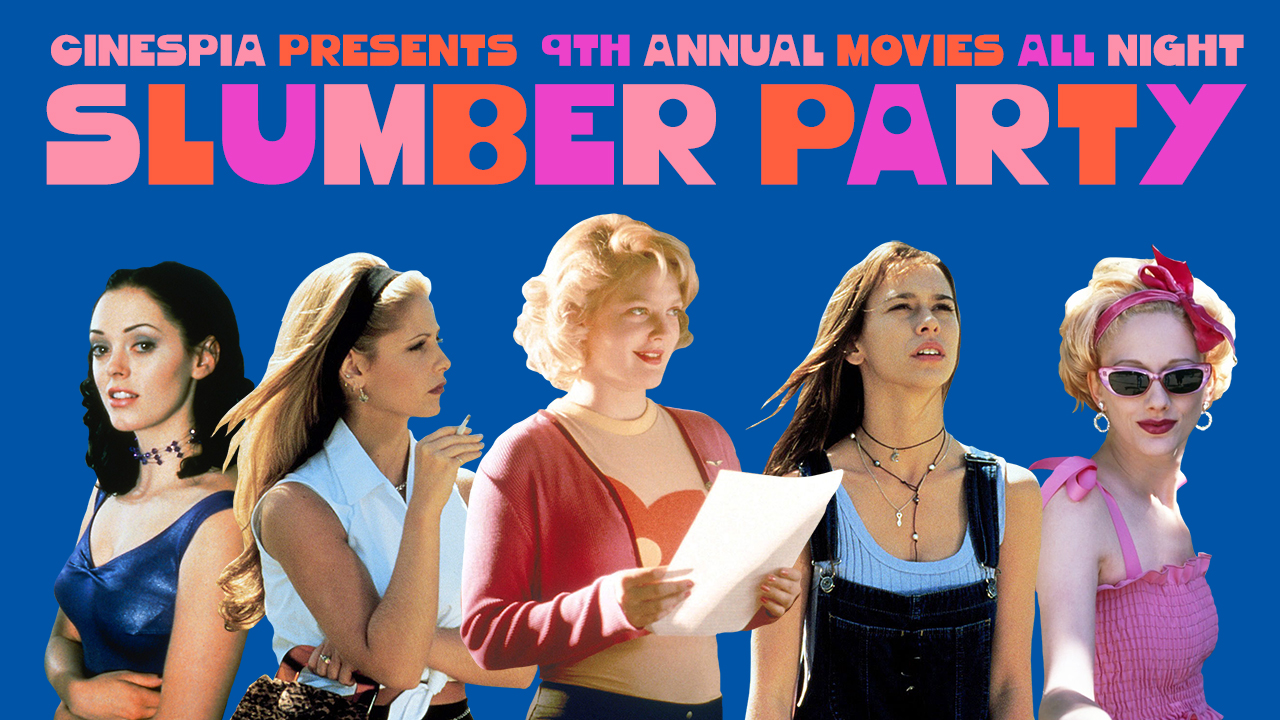 the event...
Directed by Raja Gosnell, Jim Gillespie, and Darren Stein (1997-1999. )
Hollywood Forever Cemetery /
Doors at 6:45PM / Film at 8:30PM
9TH ANNUAL SLUMBER PARTY
A night of 90s sweethearts, heartthrobs, and heartbreakers!
Stock up on body glitter, butterfly clips, and Big Sticks for a triple feature of sweet, scary, scandalous secrets. The Cinespia summer tradition is back for its 9th year. Whether you're a sweetheart, teen queen, or queen bee, there's an icon for everyone with Drew Barrymore, Jennifer Love Hewitt, Sarah Michelle Gellar, and Rose McGowan. A Dance Party, photo moments, food giveaways, beer and wine bar, free Cinespia photobooth.
First up, it's pop perfection with Never Been Kissed. Relive high school with Drew Barrymore as reporter-turned-undercover high schooler Josie Geller as she sheds her former geekdom to discover she's not Josie Grossie anymore.
At midnight, the teen slasher film I Know What You Did Last Summer. Get hooked into the secret life of teen beauties with a deadly secret, and a maniac who won't let them get away with it. It's an equal amount of swoons and scares with Jennifer Love Hewitt, Sarah Michelle Gellar, Freddie Prinze Jr., and Ryan Phillippe.
Late night, a cult classic to die for: Jawbreaker! High school's a bitch with cult queen Rose McGowan as the fantastically ferocious head of the popular girls. When a prank goes wrong, the clique tries to keep the wicked secret under wraps at all costs.
Bring your bffs and have your portrait taken at our fabulous photobooth in honor of 90s icons and teen queens.
SOLD OUT