A League of Their Own
Saturday, August 6th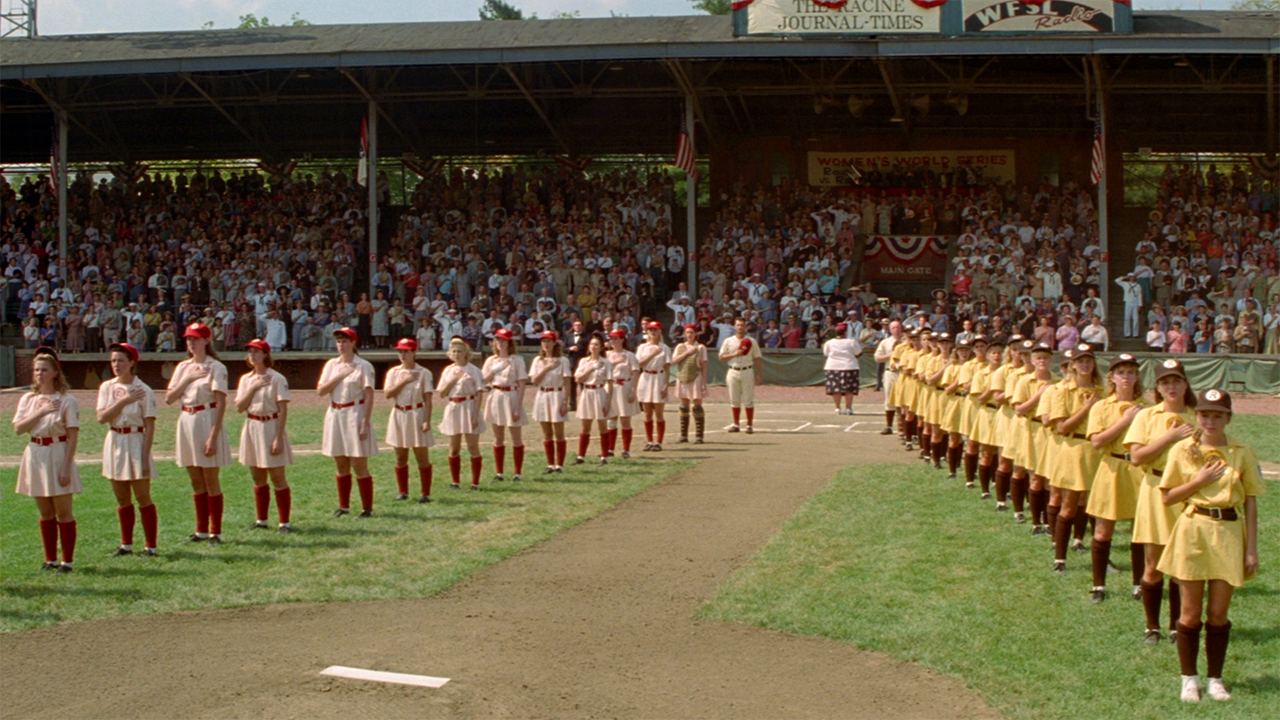 the event...
Directed by Penny Marshall (1992, 128 minutes)
Hollywood Forever Cemetery / $22
Gates - 6:45pm / Film - 8:30pm
30th Anniversary Screening with Geena Davis and the stars of the new Prime Video Series A LEAGUE OF THEIR OWN in person!
Baseball diamonds are a girl's best friend in the classic celebration of sisterhood and sportsmanship. When World War II puts Major League Baseball on hiatus, a group of trailblazing women give the national pastime a kick in the pants. Geena Davis is pretty as a Rockford Peach with an arm that packs a wallop. Can an all-women team help bring joy to the masses, or will sibling rivalry and a has-been coach cause the Peaches to strike out? Penny Marshall directs a cinematic lockup with an all-star cast including Tom Hanks, Madonna, Rosie O'Donnell, Lori Petty, Garry Marshall, and Jon Lovitz.
Take your friends and family out to the ball game for laughs and nostalgia, just remember: there's no crying in baseball. Our Free Photobooth knocks it out of the park with picture perfect keepsakes to take home. DJ sets before and after the film keep the night swinging. Bring your own picnic, or keep your bases loaded with concessions sweets, grilled eats, and coffee treats. Drinks from our Beer and Wine bar will make your picnic a grand slam.
Get tickets