Amelie + Valentine's Ball
Tuesday, February 14th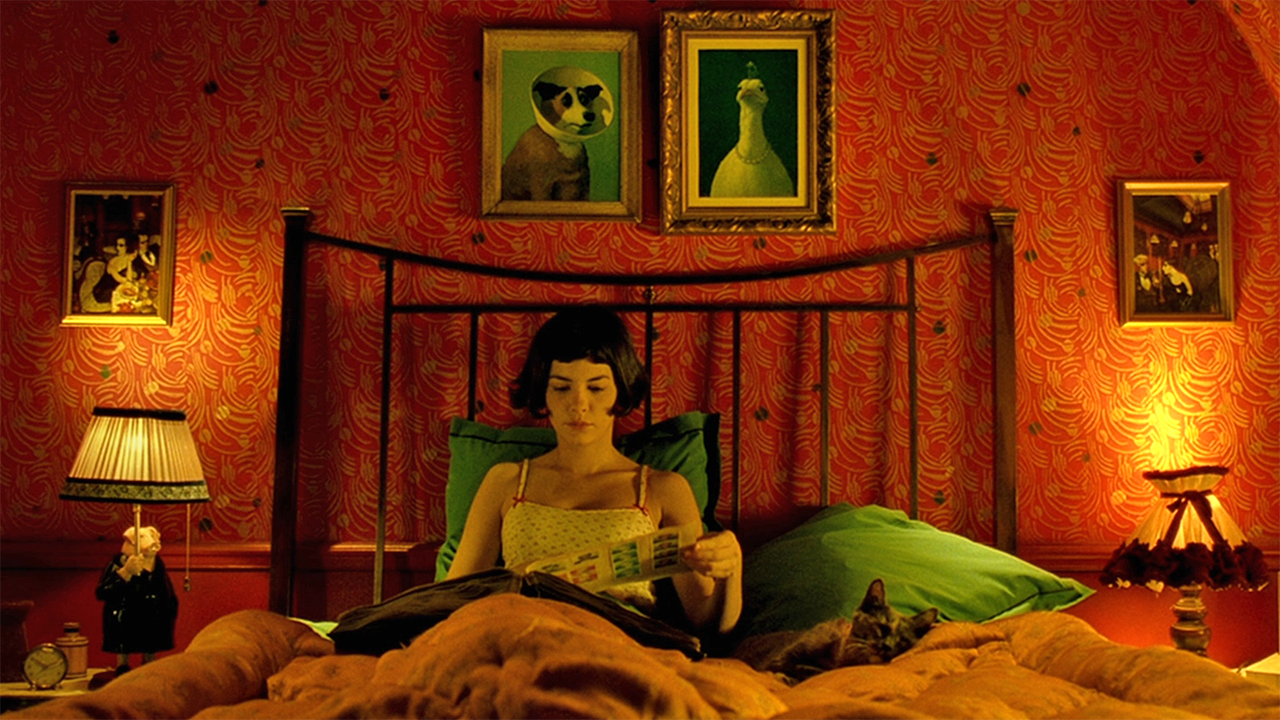 the event...
Directed by Jean-Pierre Jeunet (2001, 122 minutes)
Los Angeles Theatre /
doors at 7pm/ movie at 8:30pm
Low Ticket Alert
Celebrate La Vie en Rose this Valentine's Day with the fabulous world of Amelie!
Shy and spritely Amelie (Audrey Tatou) is a dreamer with more emotions than she knows what to do with. A random act of kindness sets Amelie on a whirling mission of marvels and mischief as she brings a spark of magic to the lives of her quirky coterie. But when Amelie meets Nino, the man of her dreams, can she overcome her heart of glass and let magic into her life? Get swept up in a carousel ride of whimsy and wonder with a cinematic flight of fancy sure to make your heart flutter and your toes curl.
Revel in romantic surprises when the City of Lights comes to Los Angeles Theatre. Escape with magic and reverie around every corner from the balconies to the ballroom. Get flirty and desserty with candy treats, concessions favorites, and many delicious morsels to amuse your bouche. L'amour is in the air with a full bar and specialty cocktails. Leave your heart on the ballroom floor with DJ sets before and after the film. Our dazzling Free Photobooth will let you take home a Valentine commemorating your fabulous date with destiny.
Formal dress or themed attire is required, so give your wardrobe extra flourish. Guests must be 21+ to attend.
Get tickets