Blade
Saturday, October 16th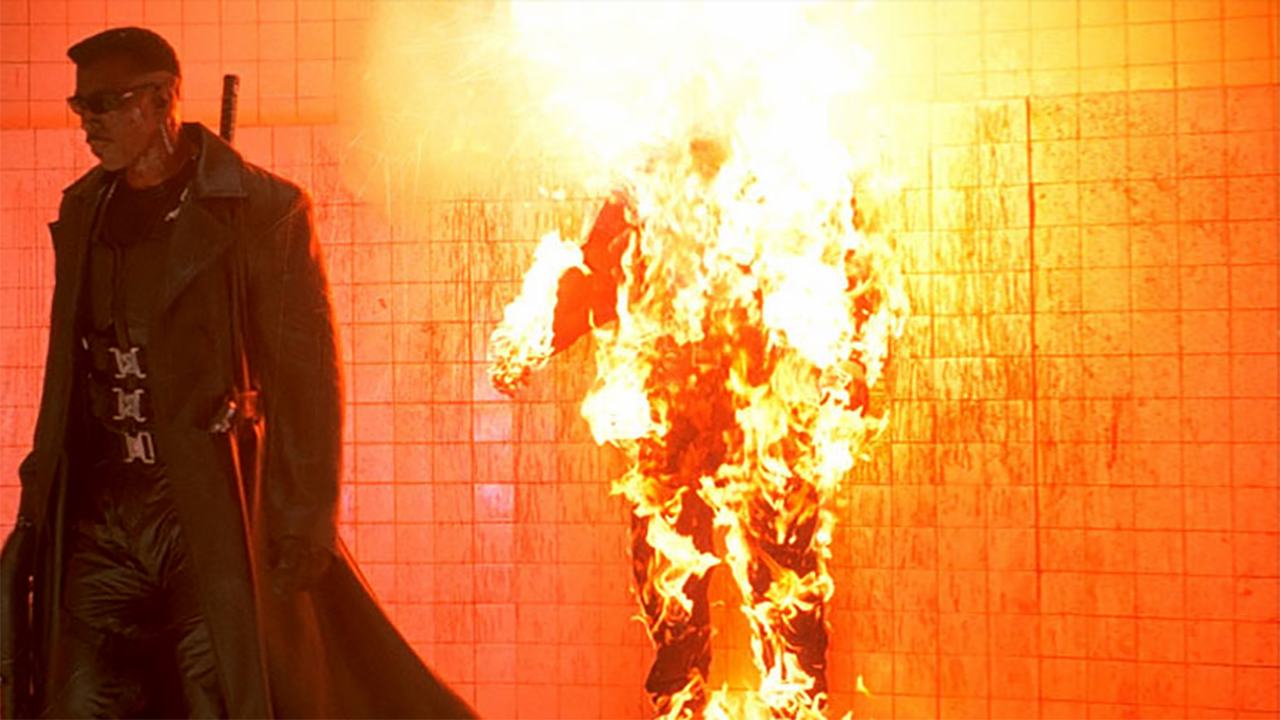 the event...
Directed by Stephen Norrington (1998, 120 minutes)
Hollywood Forever Cemetery / $22
Gates 5:15pm / Movie 7pm
It's glory over gory when a semi-immortal vampire tries to purge his urge for blood while avenging his mother's death. Can Blade (Wesley Snipes) stop ultra-chic blood freaks from unleashing havoc on the human race? Never mind garlic and stakes: martial arts and jaw-clenching action makes the film fierce fun that slays the vampire movie genre. Sink your teeth into treats and eats at our grill and concessions stand. Quench your thirst for beer and wine at our bar while DJ sets slay the night.
Get tickets