CASABLANCA
Saturday, August 2nd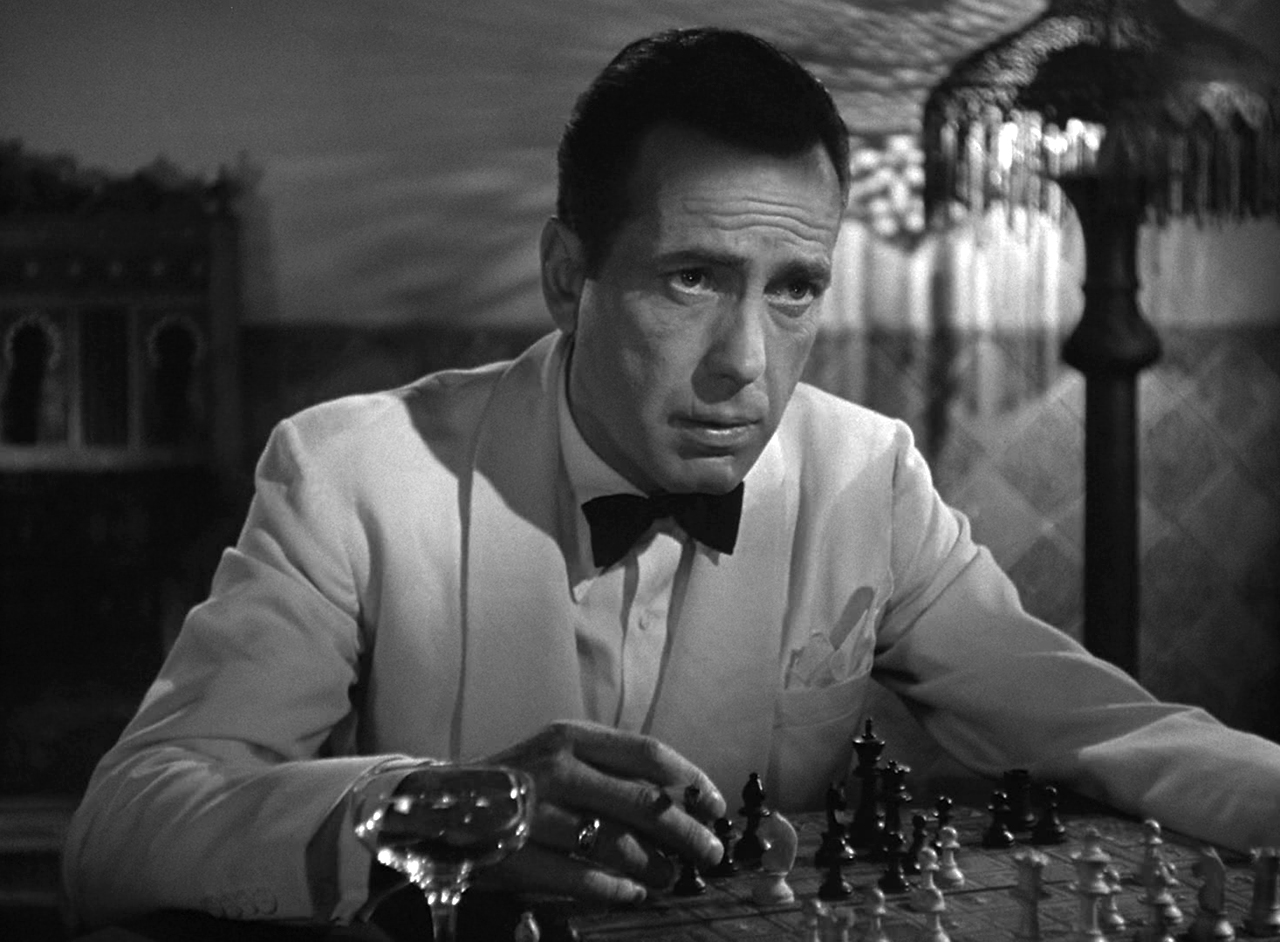 the Movie...
Directed by Michael Curtiz (1942, 102 min.)
Hollywood Forever Cemetery / $14
Gripping, beautiful and genuinely moving, this espionage thriller has become one of the most celebrated films of all time. Bogart's cool demeanor belies a heart of gold when he encounters an old flame in the war torn, exotic city of Casablanca. Ingrid Bergman is never more ravishing, desperate and courageous, and romance never more delicate, than in this timeless classic. See it under the stars and on the big screen!
DJ John Tripp spins before and after the screening.
SOLD OUT