Ghostbusters (1984)
Saturday, September 17th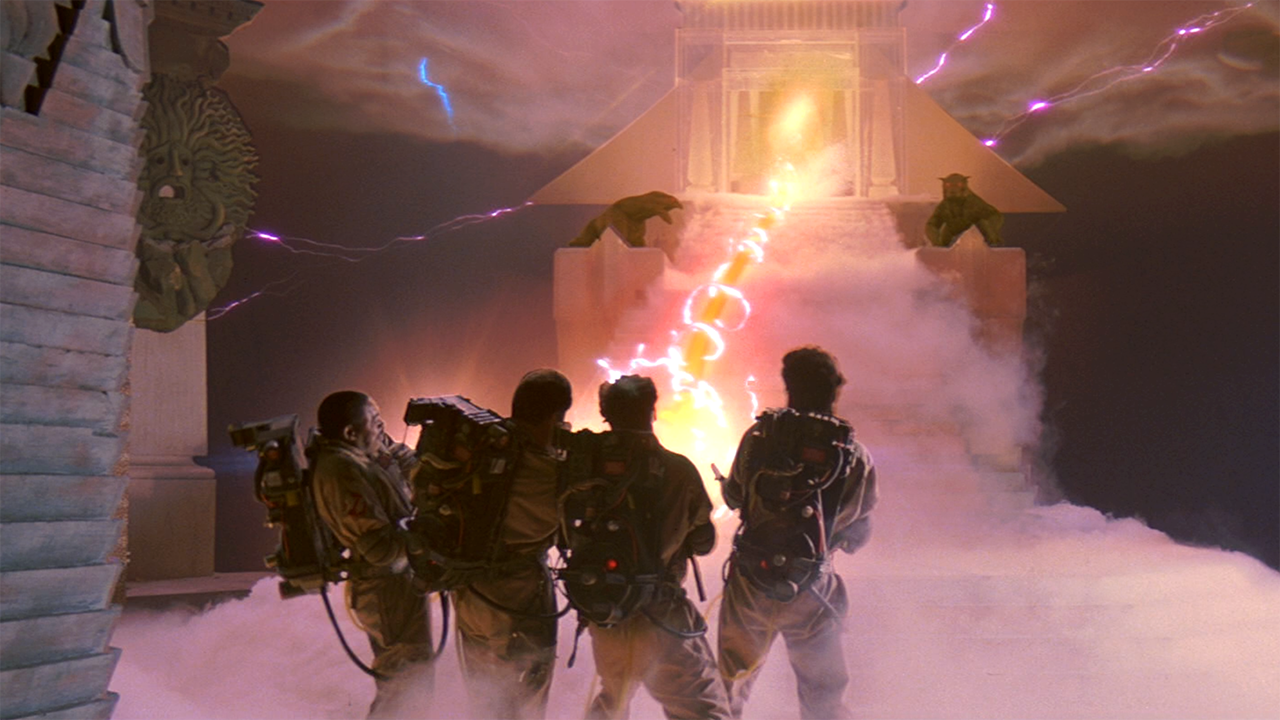 the event...
Directed by Ivan Reitman (1984, 105 minutes)
Hollywood Forever Cemetery /
Gates - 6:15pm / Movie - 8pm
Get ready for the slime of your life with a funny fright night favorite
Comedy greats Bill Murray, Dan Aykroyd, Harold Ramis and Ernie Hudson star as the original DIY spectre ejectors. Can a band of disgraced professors take their paranormal expertise from university to the streets? Sure! Zap's entertainment when the Ghostbusters go into business for themselves and offer their services for all supernatural elimination needs. Something strange in the neighborhood causes gorgeous Sigourney Weaver to call the Ghostbusters for a gig that takes them all to a new dimension, literally. Watch the Big Apple turn into Spook Central stuff't with Puff't havoc and hilariousness.
Dance the demons away with DJ sets before and after the film. Enjoy big popcorn fun with classic concessions treats, grilled burgers and sizzling hot dogs, and drinks from our Beer and Wine Bar. Suit up to stun in our Free Photobooth. Join us for a night that's too cool for Zuul. Don't ghost your friends. Bring them along too!
SOLD OUT