Grease
Saturday, September 3rd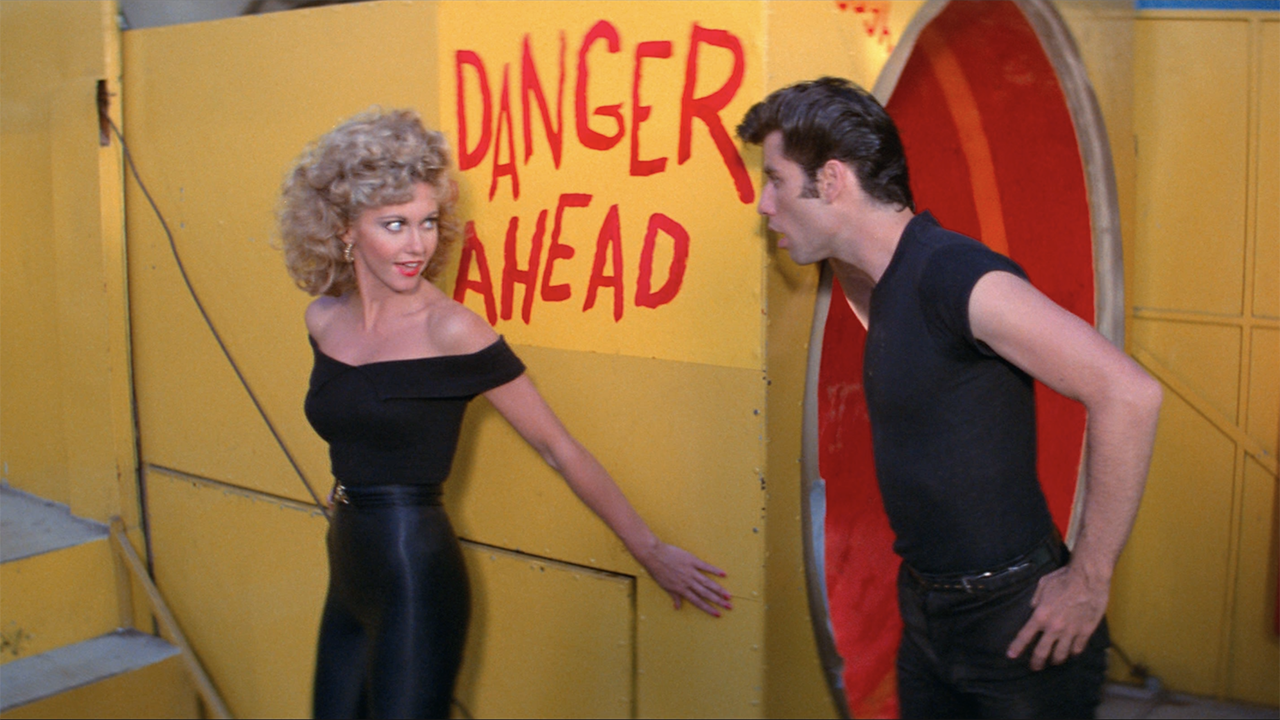 the event...
Directed by Randal Kleiser (1978, 110 minutes)
Hollywood Forever Cemetery /
Gates - 6:15pm / Movie - 8pm
Grease is the word, the time, and the place to be for a night of teen glee and throwback melodies in the OG high school musical full of hot rods, tight tees, and oodles of poodle skirts.
Lightning strikes twice when summer lovers reunite at Rydell High. Sandy (Olivia Newton-John) and Danny (John Travolta) find their opposite schoolyard personas don't quite attract: she's a dreamy too-pure-to-be-pink good girl, and he's a leather clad baddie. High school love is a battlefield when their cliques clack in the hallways. Can different crews keep two young lovers apart, especially when reputations are on the line? Or will they meet somewhere in between? We'll let the duets do the talking.
You're born to hand jive with DJ sets before and after the film. No need for tears on your pillow: pack a picnic or let our Concessions Stand and grill delight with movie treats, sizzling hot dogs and delicious hamburgers. Rebels, Sandra Dee sweethearts, and beauty school drop outs, go retro for our Free Photobooth. How about it, stud?
SOLD OUT