Jurassic Park
Friday, May 13th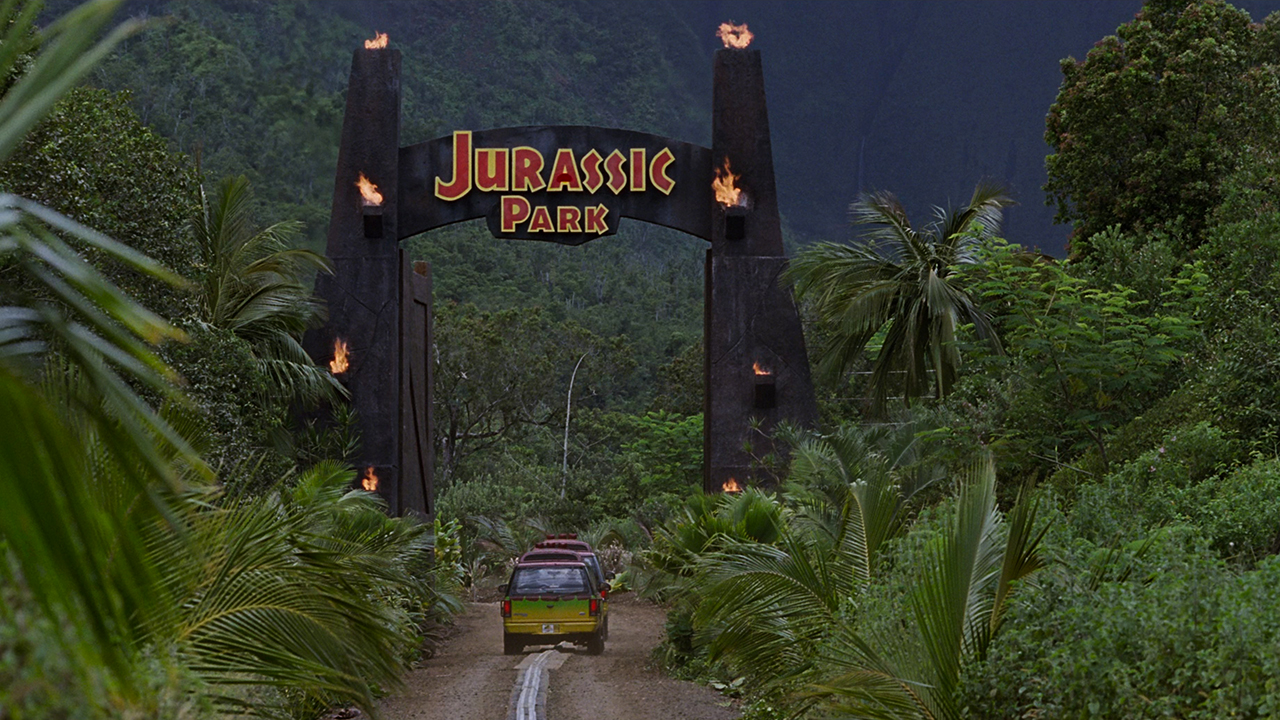 the event...
Directed by Steven Spielberg (1993, 127 minutes)
Los Angeles State Historic Park / $22
Gates at 7pm / Film at 8:30pm
LA Historic State Park Goes Jurassic for Friday the 13th!
Stomp the yard with the Steven Spielberg classic that brought dinosaurs back from the dead. It's a stampede of fierce fun and veloci-rapture with the one that started them all. Picnic outdoors (with or without green Jell-o) at the Los Angeles State Historic Park. With a glorious natural amphitheater, escape the humdrum for an adrenaline rush of tooth-and-tail thrills under the stars.
See where it all began with the breathtaking classic that will keep you on the edge of your seat. A visionary scientist creates a theme park utopia where genetically revived dinosaurs roam free. When a tropical storm causes a power meltdown, what can go wrong? Can an expedition of experts survive evolution's most dangerous predators? Starring Jeff Goldblum, Laura Dern and Sam Neill. Steven Spielberg's blockbuster continues to thrill with its groundbreaking special effects and safari ride of twists and turns meant to be seen on the big screen.
Enjoy the glow of the downtown Los Angeles skyline footsteps away from historic Chinatown. Grab a bite at our concessions stand while DJ sets tear up the night with ferocious soundscapes. Don't forget to visit our Free Photo Booth for a keepsake to take home as living proof. Dino life finds a way!
Get tickets