The Adventures of Priscilla, Queen of the Desert – L.A. PRIDE
Saturday, June 26th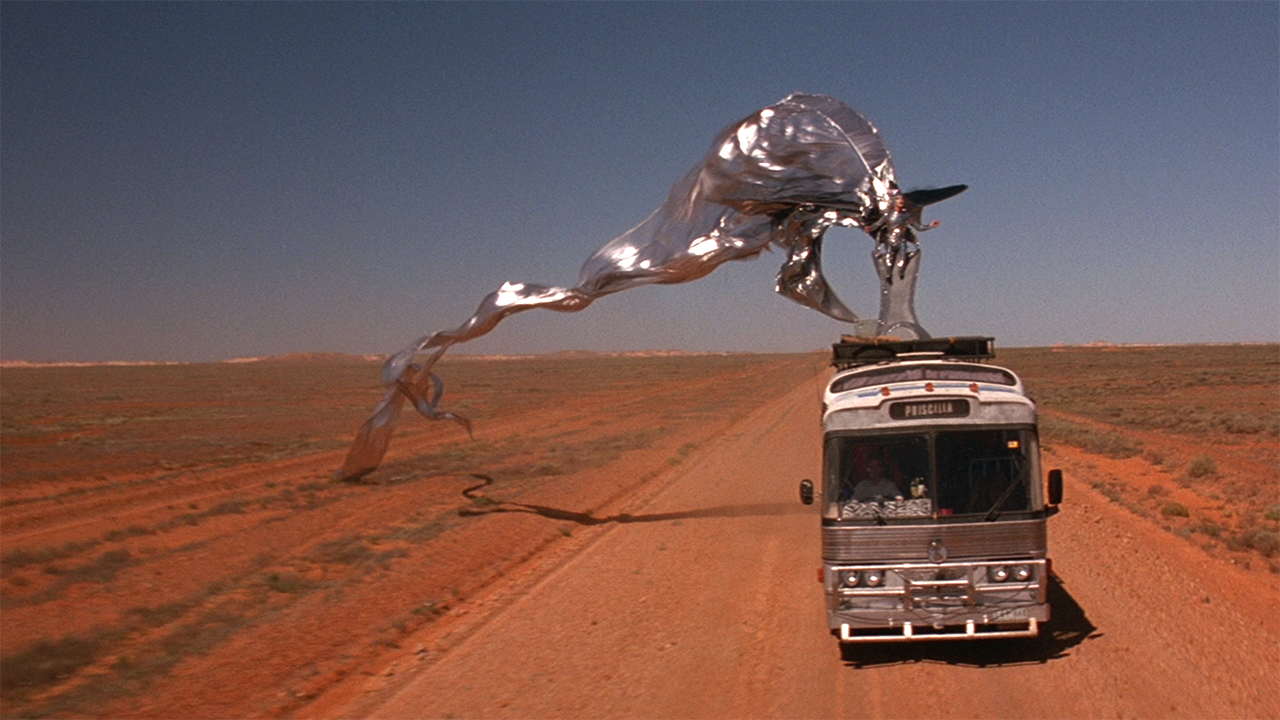 the event...
Directed by Stephan Elliot (1994, 104 minutes)
Hollywood Forever Cemetery / $22
Gates - 7:15pm / Movie - 9pm
Celebrate Pride in person again
The Party Bus is waiting for a faaaaaaabulous ride! An unlikely trio of drag performers and a trans woman take an exuberant, uplifting journey in a dazzling bus named Priscilla. Can they help let love into the lives of the merry and the wary? The kaleidoscopic celebration goes down under and back with a soundtrack of shimmering glimmering hits. Dress to express and gather your dear ones and darlings for our free themed photo booth. Run wild on our dream-come-true dance floor for a return to the fantastical. Pack a party picnic with beer and wine, or visit our concessions stand and bar.

SOLD OUT