Purple Rain + Fireworks
Sunday, July 3rd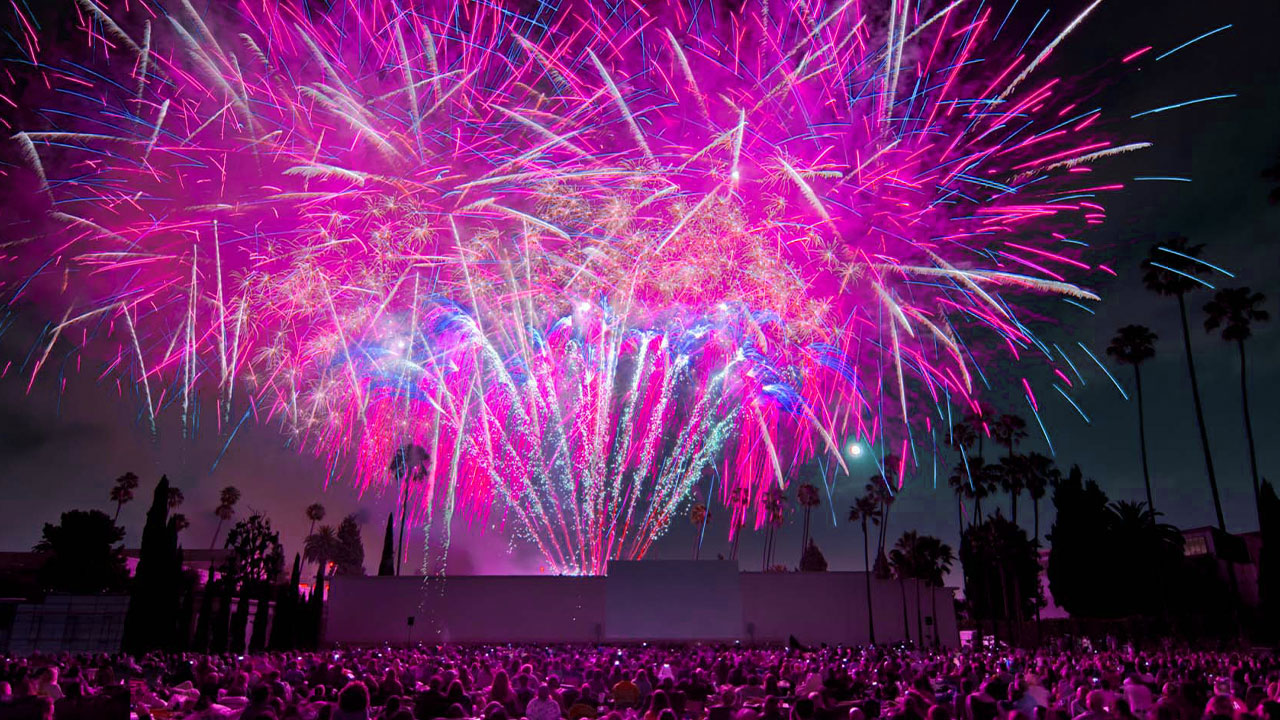 the event...
Directed by Albert Magnoli (1984, 111 minutes)
Hollywood Forever Cemetery /
Gates - 7:15pm / Movie - 9pm
LOW TICKET ALERT!
Prince reigns supreme in the funk-rock classic that unleashed an electric shock
Dearly beloved, gather together to celebrate musical genius. See the randy rise and dove cries when musician the Kid aims sky-high with his ambitions. Can the Kid blast away the past to rock positive towards meteoric fame? Go behind the music and into the mind of the brilliant genre-bending legend, with all the sultry, hip swaying chemistry between Prince and Apollonia. With Prince on the big screen, the revolution is imminent.
Fireworks will make you tremble inside with sparkle and shimmer fit for music royalty. Bring a picnic, or satisfy your cravings with popcorn, kettle corn, and movie snack perfection, or indulge in deliciousness from our grill. Our beer and wine bar has all the libations for every genre-defying libertine. Beautiful ones, slink into our Free Photobooth. Feel wily and free to dress in Prince-inspired fashions, from raspberry berets to Vanity 6 sexiness. Baby, you're a star!
SOLD OUT