RETURN TO OZ
Saturday, March 21st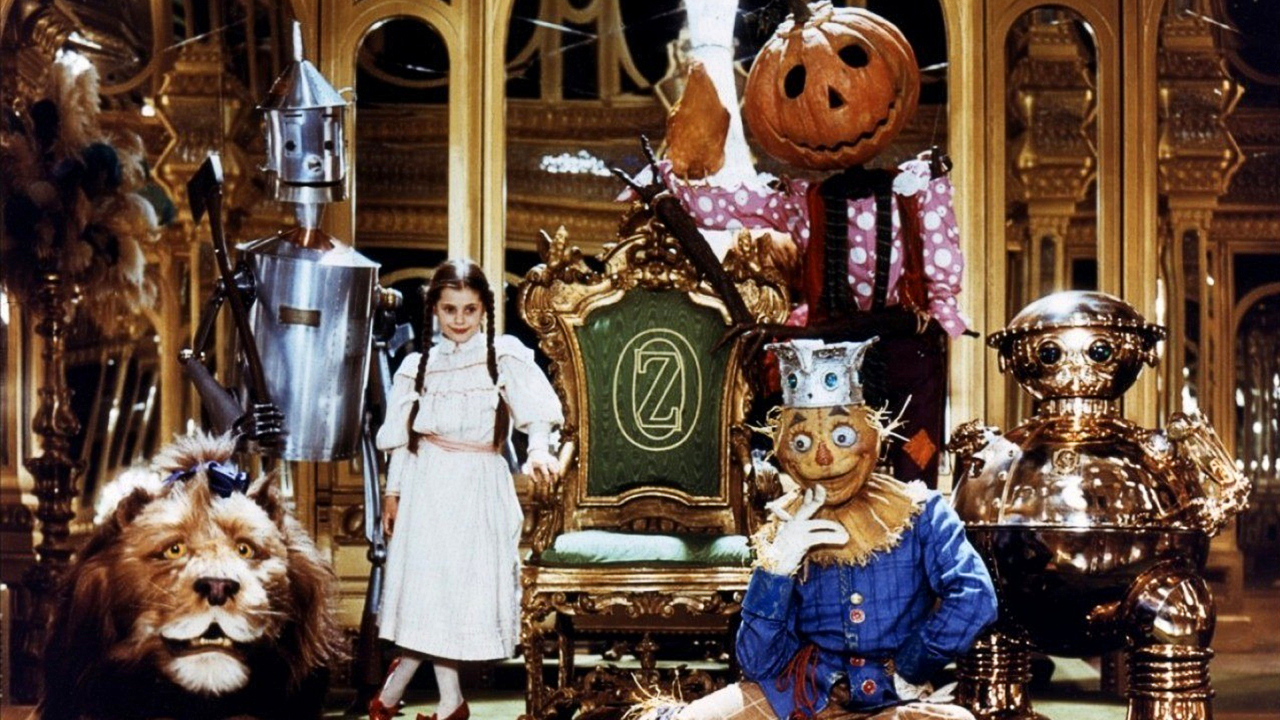 the Movie...
Directed by Walter Murch (1985, 113 min.)
The Palace Theatre / sold out
Join us for an evening at an exquisite movie palace, see 'Return To Oz' on the big screen, and explore one of LA's historical treasures. Rarely open to the public, the Palace Theatre in the heart of downtown is a jewel box theater full of lush colors, enormous murals, and gorgeously ornate decorations.
Based on the books, rather than the musical, this bizarre but rapturous fairy tale is a magical dive into the world of Oz. Darkly inventive, phantasmagoric and hallucinatory, it was too scary for young children then, but now is delightfully spooky and strange. Sumptuous set design, colorful characters and great Disney special effects create a bizarro envisioning of the Emerald City. Dorothy (Fairuza Balk) flees a sanitarium with shock therapy and returns to find Oz in ruins and ruled by an evil sorceress.
Mombi, the most unsettling villainess in fantasy film with her interchangeable heads, terrified an entire generation of unsuspecting young girls, and we all still love it to this day! Join us for this very rare 35mm film screening with a themed Photobooth downstairs, 3 full bars, and DJ Carlos Niño spinning before the film. This event is 21+ only.
SOLD OUT