Romeo + Juliet
Saturday, August 13th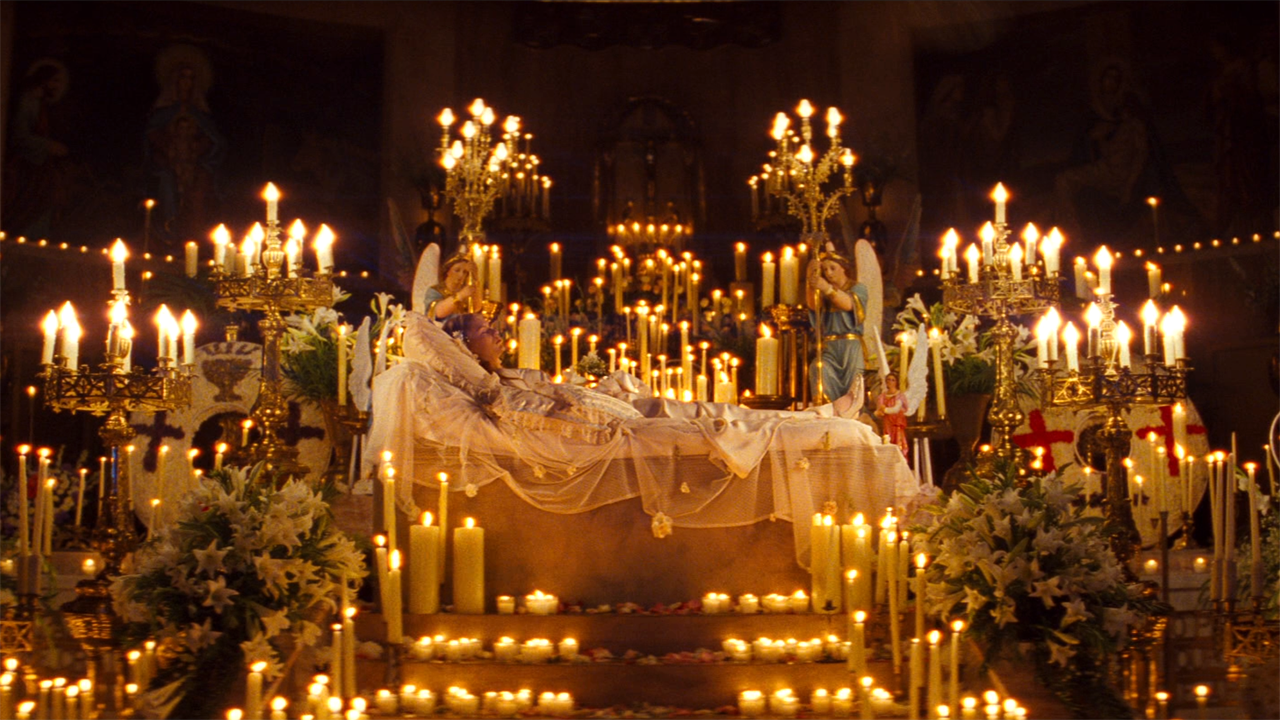 the event...
Directed by Baz Luhrmann (1996, 120 minutes)
Hollywood Forever Cemetery / $22
Gates - 6:45pm / Movie - 8:30pm
Partying is no sweet sorrow when the bard's best meets 90s exuberance! Never was a story more of whoa than the happy swagger of Baz Luhrmann's Juliet and Romeo, played by darling Claire Danes and heartthrob Leonardo DiCaprio at his heart-throbbiest. L'amour is in the air when star-crossed cuties bloom despite the vicious strife between two rival households. Will love conquer all? (I'm pretty sure you know how it ends.)
Young hearts run free before and after the film for a dreamy dance party. Wherefore art thou Romeos? Wear your silky Hawaiian shirts or dress in angelic opulence for the fashions of your midsummer night's dreams. Defy the stars with pose after pose in our decadent Free Photobooth.
SOLD OUT