Star Wars: Episode IV – A New Hope
Sunday, July 7th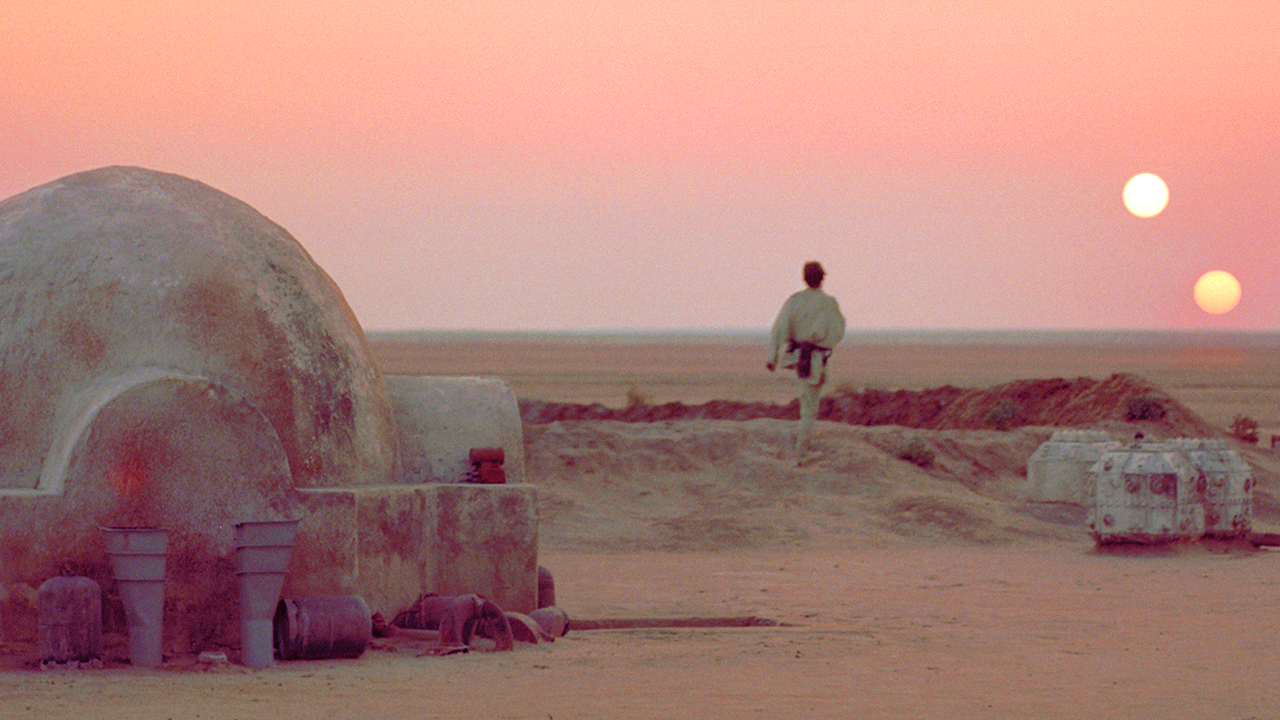 The Event...
Directed by George Lucas (1977, 125 minutes)
John Anson Ford Theatres / $20
Doors at 6:30PM / Film at 8:30PM
Nineteen years after the formation of the Empire, Luke Skywalker is thrust into the struggle of the Rebel Alliance when he meets Obi-Wan Kenobi, who has lived for years in seclusion on the desert planet of Tatooine. Obi-Wan begins Luke's Jedi training as Luke joins him on a daring mission to rescue the beautiful Rebel leader Princess Leia from the clutches of the evil Empire.
Note: this event takes place outdoors at the historic John Anson Ford Amphitheater. Reserved outdoor theater seating. Be sure to bring your own picnic and visit our themed photobooth!
Film shown in DCP with Surround Sound.
Get tickets