The Addams Family
Saturday, July 17th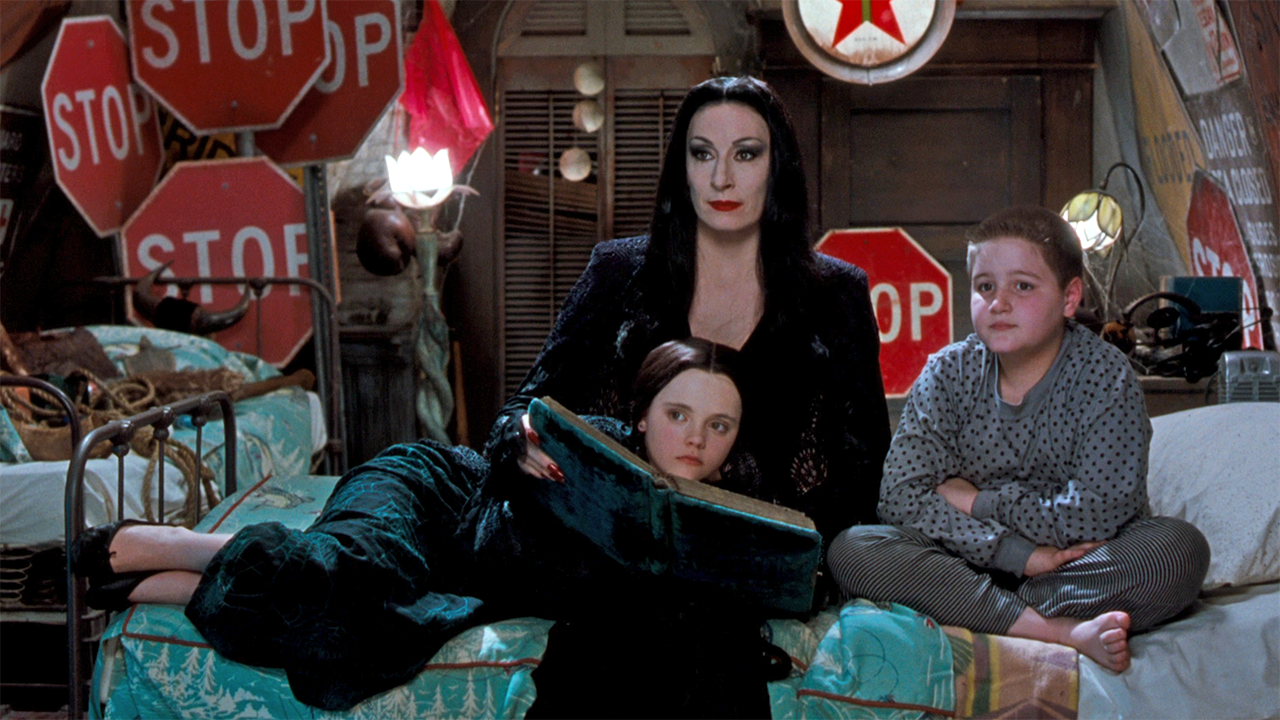 the event...
Directed by Barry Sonnenfeld (1991, 110 minutes)
Hollywood Forever Cemetery / $22
Gates - 7:15pm / Movie - 9pm
30th Anniversary Screening
They're creepy, they're kookie, and they're celebrating 30 years of demented delights! Morticia and Gomez crackle with electricity, while Wednesday and Puglsy unleash gothic gags aplenty. Can a con man trick the macabre and magnificent Addams family out of their bewitched and beloved home? Go stargazing with a cast so perfect it's cruel: Raul Julia, Anjelica Huston, Christina Ricci and Christopher Lloyd. A themed photo booth will be open for your own ghoulish family portraits.
SOLD OUT