The Wedding Singer + Valentine's Day Party
Friday, February 14th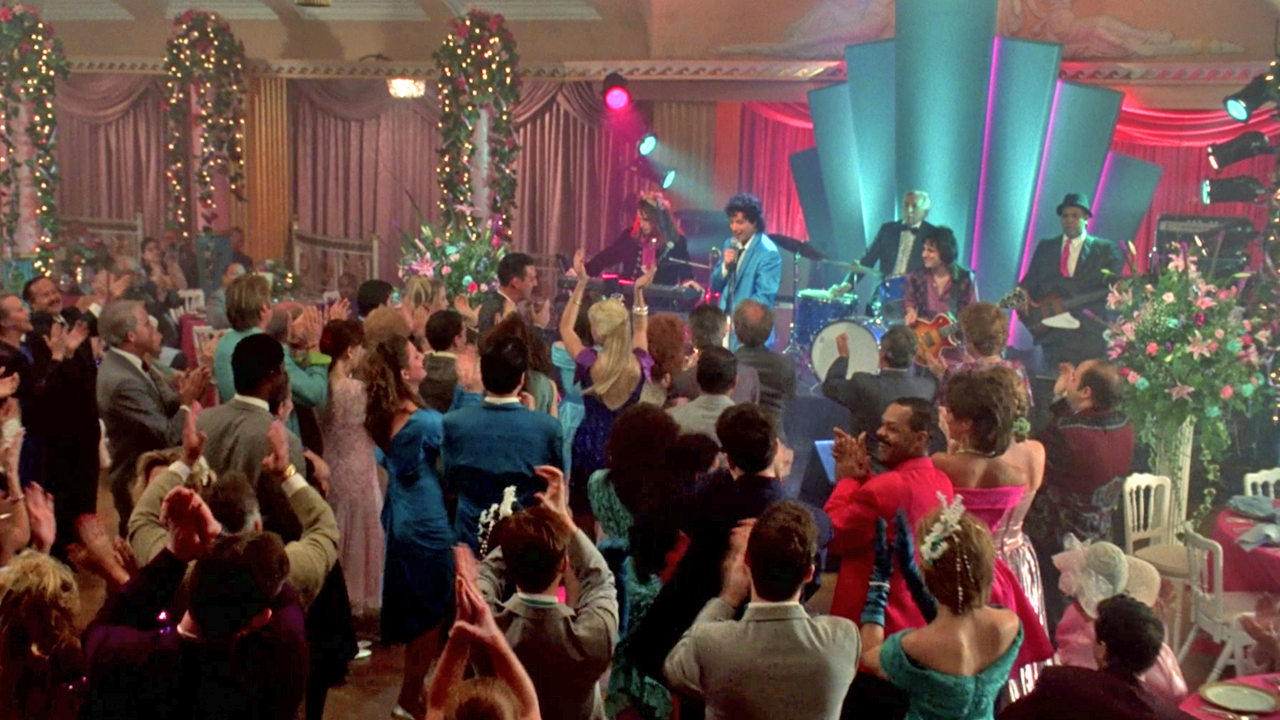 the event...
Directed by Frank Coraci (1998, 97 minutes)
Los Angeles Theatre /
doors at 7:30 / movie at 9
Party like it's 1985 with a candy-colored, feel-great romance at the sparkly and spectacular Los Angeles Theatre! Get love-struck at our annual Valentine's Party with a full bar, scrumptious treats, a romantic 80s glam photobooth, and DJ sets featuring the best, bubbliest 80s hits that will make your heart flutter. Come dressed for the 80s Date Night of your dreams with your extra-special someone for a romantic wonderland of sights and surprises.
It's big-screen romantic chemistry when spurned wedding singer Robbie Hart (Adam Sandler) ends his losing streak with love when he meets Julia Guglia (the always-adorable Drew Barrymore). The only problem: she's engaged. Will Robbie save Julia from her no-good fiancé for the happy ending they both deserve? Let the music play with gigantic laughs and charming mishaps that will take your Valentine's Day to the max.
Our annual Valentine's Day party features live music, a DJ dance party, free photobooth and a movie on the big screen. The Los Angeles Theatre is L.A.' s most beautiful movie palace, built in 1931 with soaring ceilings, magnificent chandeliers, a crystal fountain and five floors to explore.
Get tickets