Thelma and Louise 30th Anniversary Drive-In Charity Screening
Friday, June 18th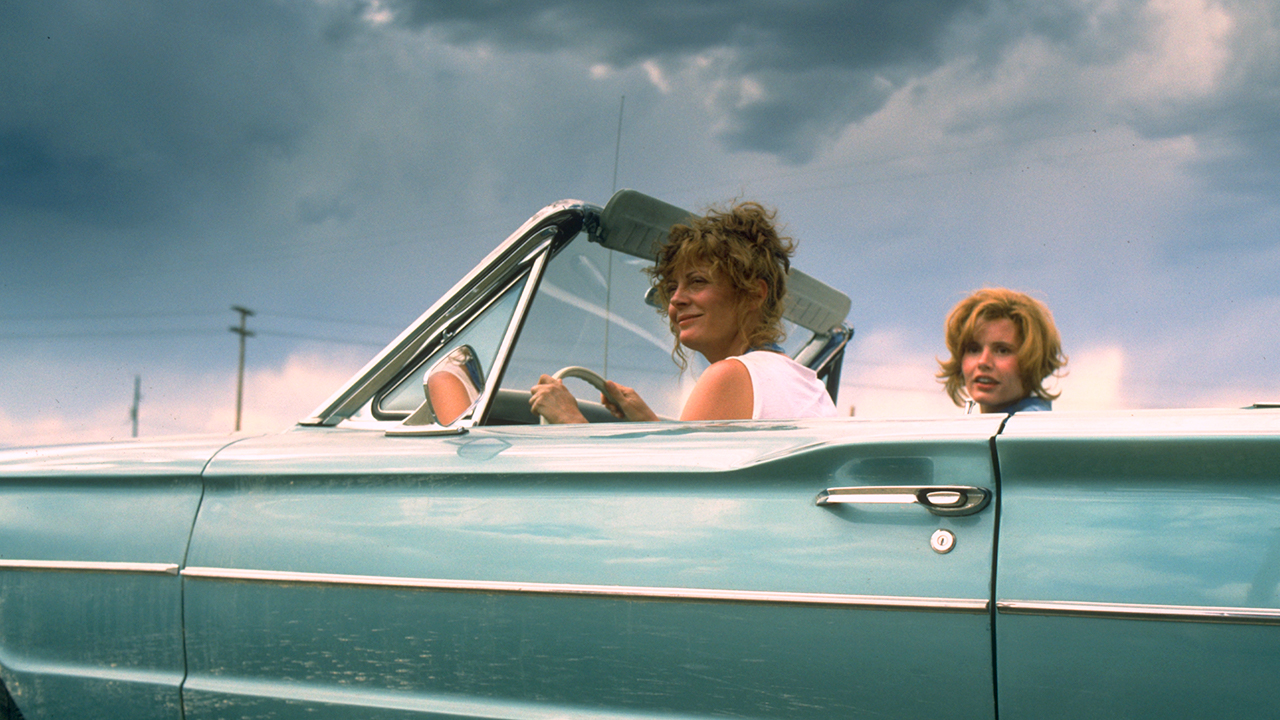 the event...
Directed by Ridley Scott (1991, 130 minutes)
Cinespia at The Greek Theatre / $75
Gates - 7pm / Movie - 8pm
30th Anniversary with Geena Davis and Susan Sarandon in person!
Oscar® winners Geena Davis and Susan Sarandon are joining Cinespia in person to celebrate the 30th anniversary of MGM's Thelma & Louise with an exclusive drive-in charity screening experience live at the gorgeous Greek Theatre! Join us under the stars for a tribute to the culture-rattling film with a special Q&A and behind-the-scenes stories in the heart of Griffith Park.
Hit the road with the ride-or-die duo that changed pop culture forever. Geena Davis and Susan Sarandon get behind the wheel as two best friends whose American road trip turns into a rebellious romp. Don't miss Brad Pitt as the irresistible bank robber and Harvey Keitel as the tough but sympathetic cop tracking them down. This extra-special anniversary event includes a live Q&A interview with cast members under the stars at the gorgeous Greek Theatre. A portion of the proceeds from ticket sales benefit LA Regional Food Bank and The Geena Davis Institute on Gender in Media.
SOLD OUT