True Romance – Valentines Party
Thursday, February 14th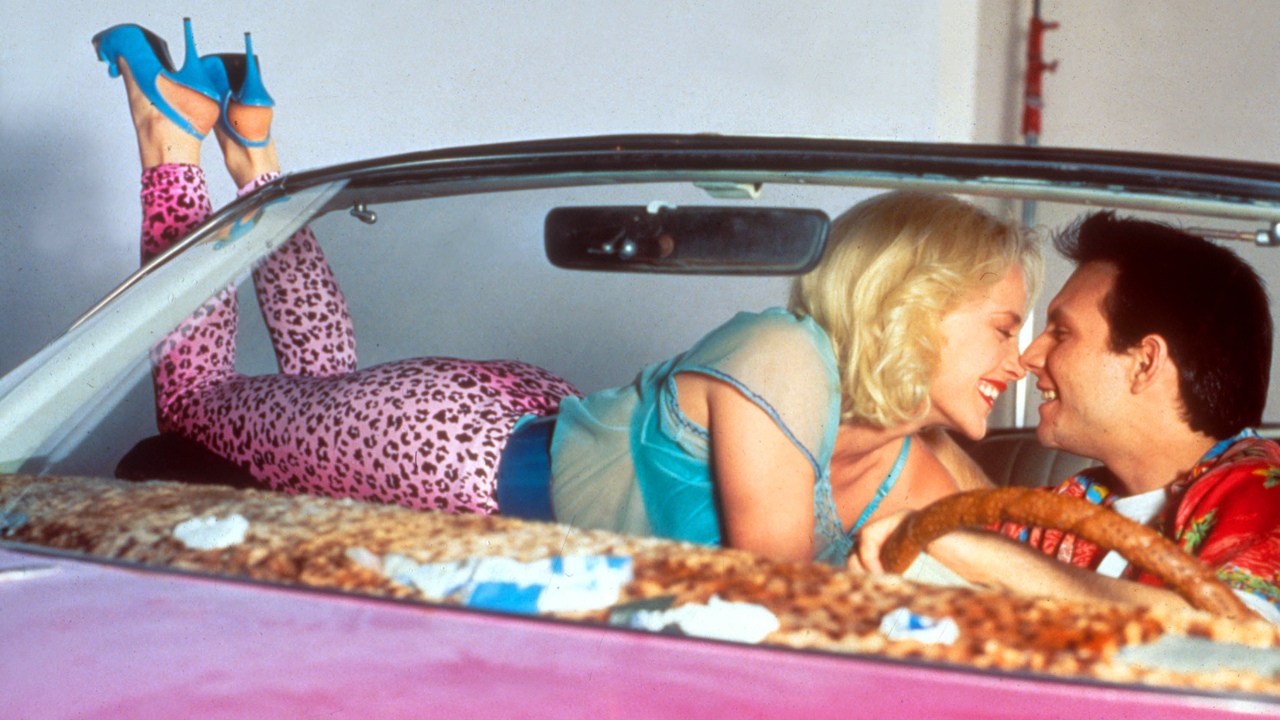 the event...
Directed by Tony Scott (1993, 121 minutes)
Los Angeles Theatre /
Doors 7:30pm/ Movie 9:00pm
High-voltage action and prismatic pulp romance in Downtown Los Angeles!
Director Tony Scott delivers a feverish, candy-colored 90s Bonnie and Clyde with enough raw glory and tender romance to make your Valentine's Day a brilliant night.
Outlaw lovers Alabama and Clarence are on the run to Hollywood after they accidentally steal a suitcase from the mob. Patricia Arquette and Christian Slater are a magnetic force to be reckoned with as they outsmart gangsters on the sly. The hallucinatory and cheeky script by Quentin Tarantino made him a household name, with a cast of fantastic stars including Brad Pitt, Val Kilmer, Samuel Jackson, Gary Oldman, Christopher Walken, James Gandolfini, Mike Rapaport, and Bronson Pinchot.
Join us at the sumptuous Los Angeles Theatre for a luxurious and romantic night with stellar DJ sets before and after the film, a grand ballroom, full bars and specialty cocktails, and an immersive photobooth you'll want to share with your special one.
Dress code: Come in your Valentines best for our Photobooth and more instagrammable moments! – cocktail, movie inspired, truly romantic looks. Valid ID required for bar.
Get tickets