Valley Girl
Saturday, July 29th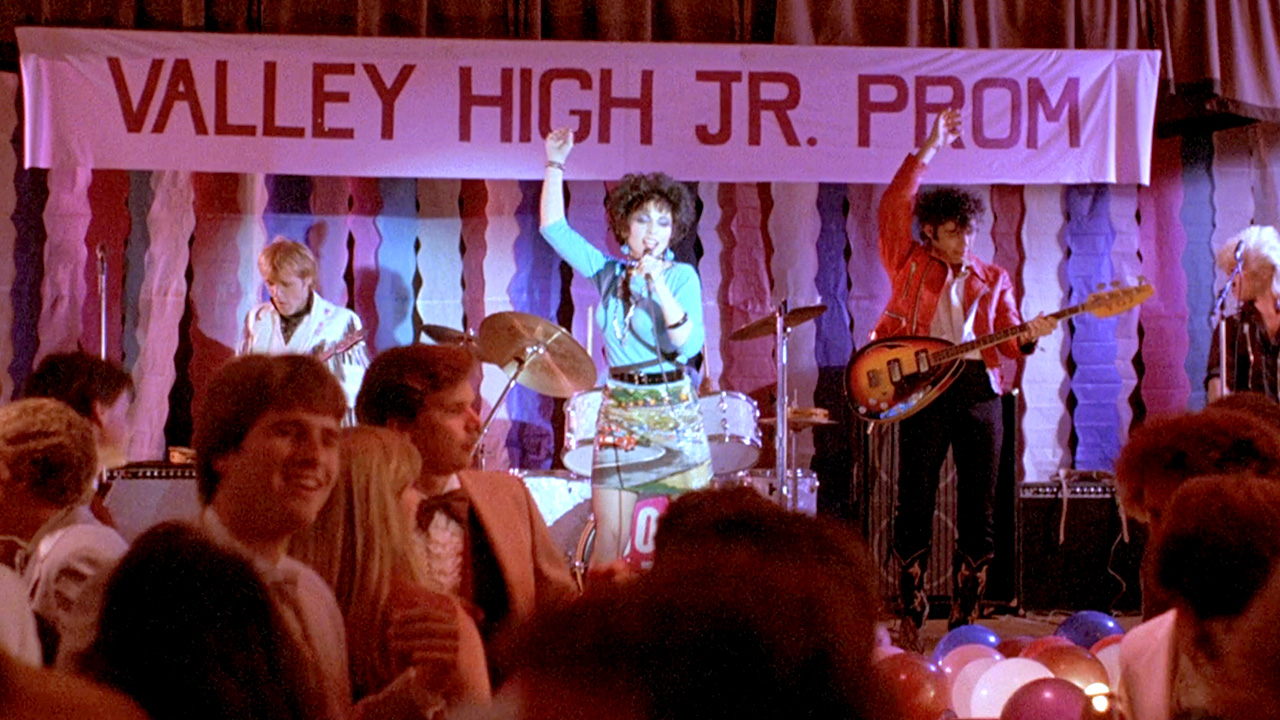 the event...
Directed by Martha Coolidge (1983, 95 minutes)
Hollywood Forever Cemetery /
Gates - 7:15pm / Movie - 9pm
Stop the world and melt with a 40th Anniversary trip down SoCal memory lane
It's a trippendicular tale as old as time: Valley Girl meets Hollywood boy, and love ensues despite being from opposite sides of the (sound)tracks. Sure, her friends have their misgivings ("like, gag me with a spoon"), but what can you do when you're eaten by the monster of love? If she doesn't shape up, she can kiss the bitchin' val guys goodbye. With Nicolas Cage at his most fun-hinged, how can anyone say no to that triangle of chest-hair? Check out those pecs! They got a word for girls like her, you just gotta brush on your val-speak to get it. Enjoy the LA classic with a banger a minute that will transport you back in time when punk, new wave, and yacht pop rocked the same city. I'm so sure!
Our DJ dance party is more fun than a night at the Valley Sheraton. It's the social event of the season, so invite your best dudes, dudettes, and mall-hopping mega-friends. Tubular eats from our concessions stand and grill will set the vibe. Grab those loud prints and chunky scrunchies for our Free Photobooth.
Get tickets