Willy Wonka + Costume Ball
Wednesday, October 31st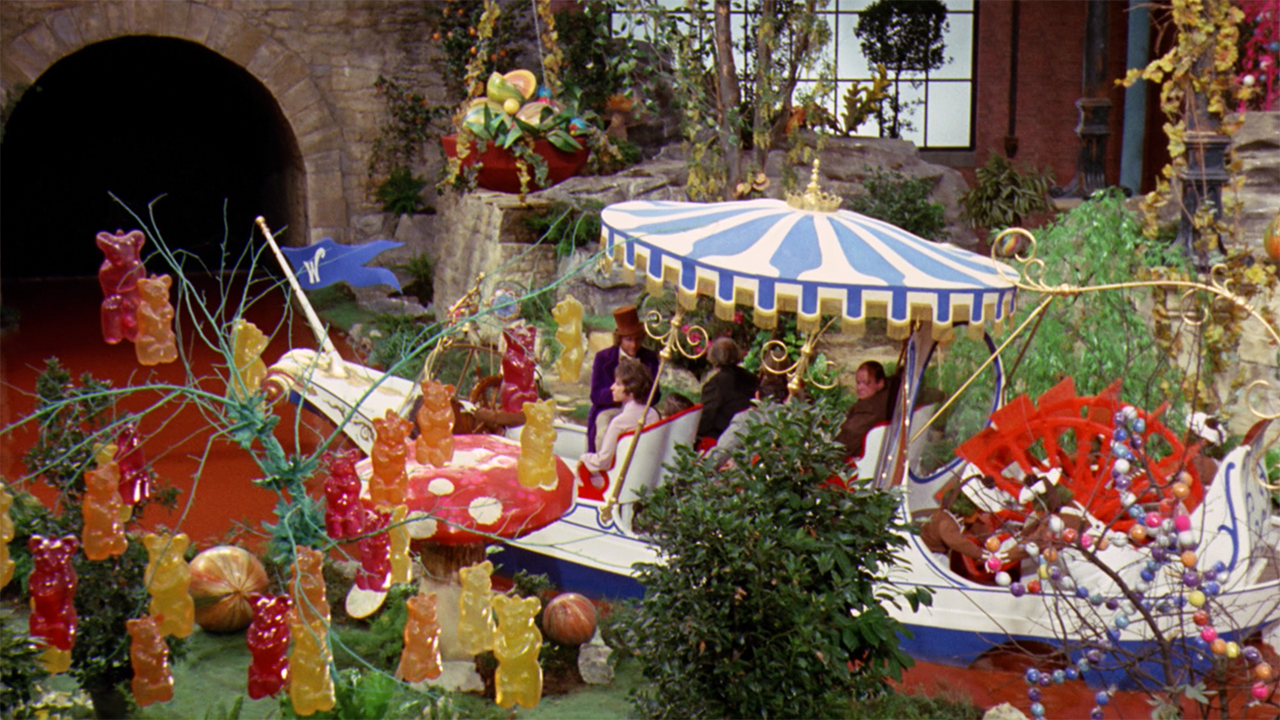 the event...
Directed by Mel Stuart (1971, 100 minutes)
Los Angeles Theatre /
Doors 7:00/ Movie 9:00
Our 5th Annual Halloween Costume Ball!
The Los Angeles Theatre becomes a candy palace full of luscious treats and lavish wonders, spun sugar figurines, and our very own chocolate factory in honor of Willy Wonka! A DJ dance party and sumptuous sights bring a sugar rush to downtown Los Angeles with tricks and treats around every corner. Wild photo moments abound as Cinespia transforms this beautiful movie palace into a fantasy wonderland. Full bars on every level, a custom photobooth and special surprises will make this a Halloween bash to remember. Fabulous prizes await the winner of our costume contest so get creative!
After receiving a coveted prize, a lovable boy and his grandfather enter a world of pure imagination run by the deliciously eccentric candymaker Willy Wonka and his appetite for whimsy. Based on Roald Dahl's beloved confection, it's a technicolor dream with a tour of chocolatey curiosities and children who get their just desserts. (Beware the fate of Veruca Salt and Augustus Gloop!)
It's a night that is sure to melt your heart when a candy masquerade ball sweetens downtown Los Angeles. Grab your golden ticket today! 21+ with valid ID. Costume required for entry.
Get tickets