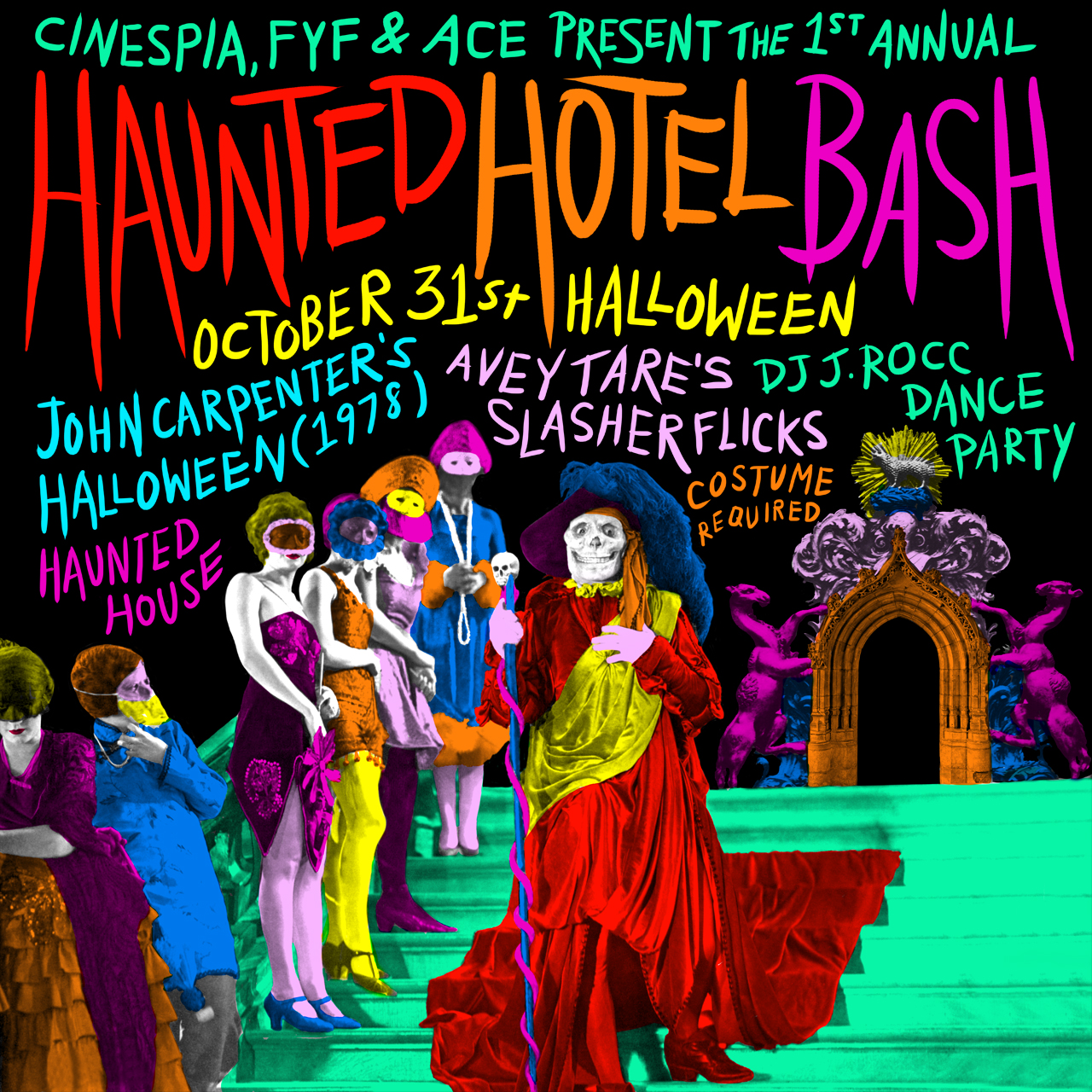 Cinespia, FYF and Ace present the first ever Halloween bash at the Ace in downtown Los Angeles.
Party in the famous haunted 1920s movie palace under a soaring gold ceiling and spooky towering lobby, and on the hotel's gorgeous Broadway skyline rooftop.
The evening begins with a brand new, fully restored print of John Carpenter's original HALLOWEEN, the ultimate horror movie projected on the big screen! Next, AVEY TARE'S SLASHER FLICKS perform live on stage, the latest (and scariest) musical incarnation from Animal Collective's resident psychopath.
At the witching hour the dance party begins with the legendary J. ROCC of the Beat Junkies. Visit the HAUNTED HALLWAY upstairs and witness the theatre's ghostly past in a Halloween maze designed by Cinespia.
The Ace rooftop features two bars, a jacuzzi pool and fireplace under a gothic tower where DJs spin all night long. In the theatre visit our themed photo booth or five full bars, valid ID necessary to partake in spirits. Costume required for entry to event.
With DJs Zach Cowie (Wooden Wisdom), Amason (Dungen and Miike Snow), Clifton Weaver (Funky Sole), Neil Schield (Origami Vinyl) and special surprise guests. Visuals by artist Abigail Portner.